I went for my regular coffee break with Amit. It was a regular boring day!
When I came back, looked at phone.
What?
I just went for a coffee break, right.
38 missed calls in 10 mins! I
wondered what was going on!
I checked the number. It was a land line number. I called back.
It reached auto-answer of XYZ company, my dream organization.
Thrilled, excited, cloud 9. All seemed small. I went out of my cubicle with a broad grin. Their HR must have called. But why will they call me 38 times? Ahhh who cares, as long as they take me there. I am sure on fire. They know how good I am. They want me there. Wooowww!
And the phone rang again. Same number!!
My God.
I told myself to cool down and picked up phone with a composed voice.
Me: "Hello!"
Other Side: "What the hell do you think? I will never know with whom are you with?"
Me:"Sorry!"
OS:"I know you are with Ram, God do you understand he is my best friend and you are my damn
wife! How can you do such a thing!"
Me:"What number do you want?"
OS:".....................................Uaaaaa 98989898
98
"
Me:"Sir, my number is 98989898
89
."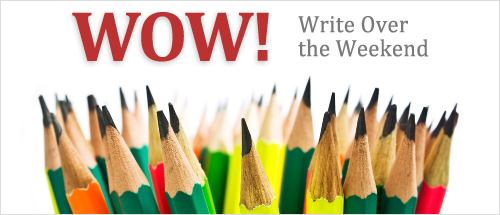 This post is a part of
Write Over the Weekend
, an initiative for
Indian Bloggers
by BlogAdda.